On the Eve of a New Administration, Sanctions on North Korea Tighten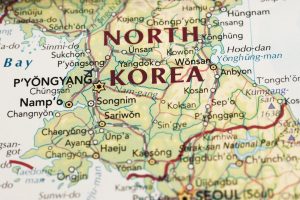 On November 30, 2016, the United Nations Security Council (UNSC) passed a unanimous resolution strengthening sanctions against North Korea. The Resolution comes in response to the conduct of the latest round of nuclear tests by North Korea in September 2016. The U.S. Government issued additional sanctions listings following the resolution. It will be important to watch how countries, particularly China and other Asian nations, respond to the UN Resolution in implementation and enforcement.
Below we explore the new UN Resolution, U.S. response, and next steps.
Restrictions on Exports
UNSC Resolution 2321 (2016) prohibits exports of copper, silver, nickel and zinc, which are significant sources of revenue for the North Korean government.
In addition, it adds a complicated new set of restrictions on coal. Coal is said to bring the country its largest source of external revenue and is largely procured by China. In March 2016, UNSC Resolution 2270 (2016) had prohibited Members States from procuring coal and iron ore and other rare earth minerals from North Korea. The new UN Resolution modifies that position slightly and instead places maximum exports limits on coal. Specifically:
The UN Resolution imposes a maximum export limit of $53,495,894 or 1,000,866 metric tons of North Korean origin coal to all Member States between November 30, 2016, and December 31, 2016, and an annual export limit of $400,870,018 or 7,500,000 metric tons per year beginning January 1, 2017.
The coal cannot be procured from designated individuals or entities, or individuals and entities related to the country's nuclear or ballistic missile programmes, or those owned or controlled by, or acting on the behalf of or under the direction of such individuals and entities. The procurement must be strictly for maintaining the livelihood of North Korean citizens and not toward furthering its ballistic or nuclear programmes.
There is a reporting mechanism under which Members buying coal from North Korea are expected to report the total volume procured to the UNSC's Sanctions Committee every month of purchase. The Committee will keep a record of purchases by every Member and make publicly available the record of the volume and value of coal procurements by Members. The Committee will inform Members when aggregate coal purchases from North Korea reach 75% and 90% of the annual limit. When procurements reach 95% of the aggregate annual limit, the Committee will inform Members to cease all coal purchases from Korea.
Finally, the UN Resolution prohibits the transfer to North Korea of an expanded list of prohibited dual-use items that have WMD-related applications and other dual-use items that have conventional arms-related applications.
Designations
The UN Resolution designates 10 entities for asset freezes and 11 individuals for asset freezes/travel bans. Several of the designated entities are financial institutions with ties to the military and coal trading firms.
Vessels, Aircraft and Cargo
The Resolution calls for prohibiting sales of vessels and helicopters to North Korea. In terms of services, Members are required to take steps to prohibit the provision of insurance or re-insurance services to vessels owned, controlled or operated, including through illicit means by North Korea and also prohibits Members from procuring vessel crewing services from the country.
The Resolution calls for strict action against vessels known to be related to ballistic or nuclear missile programmes, including an asset freeze, de-flagging the designated vessel, directing the designated vessel to a port identified by the Sanctions Committee and requiring all members to prohibit the designated vessel from entering their ports.
Resolution 2270, passed earlier this year, required Members to inspect cargo transiting their territories if the cargo originated or was destined for North Korea. Resolution 2321 reiterates this obligation while noting that the obligation includes North Korean flagged aircraft when they land or take off from their territory and to cargo transiting by rail and road. It extends the earlier measures on cargo to personal and checked baggage on the ground that checked and personal baggage could be used to transport prohibited items and recommends the checking of such baggage for passengers entering or departing from North Korea.
Financial Restrictions
Resolution 2321 calls on Members to close existing representative offices, subsidiaries or banking accounts in North Korea within 90 days, prohibit trade financing such as granting of export credits, guarantees or insurance to North Korean nationals and entities.
The Resolution cautions Member States about bulk cash transactions that are used to evade sanctions while also calling on States to be vigilant on the practice of North Korean nationals that repatriate hard currency to North Korea toward its nuclear and ballistic missile programmes.
Targeting of Diplomatic Missions
The Resolution also calls on Members to reduce the number of staff at DPRK diplomatic missions and consular posts and limit the number of bank accounts to one per North Korean diplomatic mission and consular post, and one per accredited North Korean diplomat and consular officer, at banks in their respective territories, and further prohibits North Korea from using real property it owns or leases in Member State territories for reasons other than diplomatic or consular activities.
U.S. Sanctions
Separately on December 2, 2016 OFAC updated its SDN list with the listing of seven individuals, 16 entities and 16 aircraft all belonging to Air Koryo, North Korea's national carrier. Entities designated include several banks, financial firms and trading houses.
These SDNs are subject to secondary sanctions, pursuant to Executive Order 13722, issued on March 15, 2016.
What Next?
The UN and Obama administration have ratcheted up sanctions pressure against North Korea in 2016. North Korea does not appear ready to yield to international pressure or give up its nuclear program.
How to deal with the North Korean government will be a major concern for the incoming Trump administration. Existing sanctions are expected to remain in place and the new administration is expected to raise North Korea as an issue with China.
For China, other Asian countries and the European Union, it remains to be seen how strictly the UN Resolutions of 2016 will be implemented and enforced. This will be another issue to watch in 2017.