Finally, Some Good News from CFIUS: OmniVision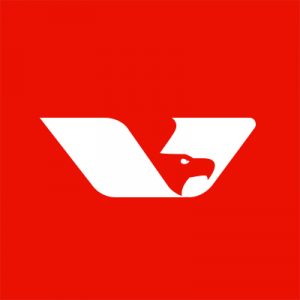 The Committee on Foreign Investment in the U.S. (CFIUS) has cleared the acquisition of Beijing OmniVision Technologies Co., Ltd. by Shanghai Will Semiconductor Co., a PRC-listed company, according to an April 16, 2019, filing with the securities regulators in China. This is welcome news after a string of negative decisions by CFIUS.
OmniVision is a Santa Clara, Calif.-based company that designs and develops advanced digital imaging technologies and products for use in mobile phones, computers, webcams, security and surveillance cameras, entertainment, cameras, and imaging systems. It was purchased two years ago by a consortium made up of several Chinese private equity firms: Hua Capital Management Co. Ltd., and CITIC Capital Holdings Limited, and GoldStone Investment Co. Ltd. CITIC is an affiliate of CITIC Group Corporation, a PRC state-owned conglomerate. CFIUS approved the acquisition, and it closed in January 2016.
It is possible this transaction was the second step of an original plan to list the assets of OmniVision in China, and CFIUS was told in 2015 about the plan. It is therefore possible there is less here than meets the eye. Still, given the current political climate, it would not have been difficult for CFIUS to balk. And in any event, the optics of a favorable decision out of CFIUS are helpful in the market.
This good news follows on a series of negative actions by CFIUS, including the grounding of Grindr's IPO and the forced divestiture of iCarbonX's majority stake in the health care services company PatientsLikeMe. It also follows press reports that the U.S. ambassador to Portugal had stated the UnitedStates would block the sale of Energias de Portugal to a Chinese buyer, and the U.S. President's warning to Israel not to do too much business with China.
The political news is certainly bad. But politics and commerce may be "non-overlapping magisteria," to borrow a term from the American scientist Stephen Jay Gould. Despite trade tensions, U.S. and Chinese parties are finding ways to close deals that do not tread on CFIUS' jurisdiction. For example, the Chinese sovereign wealth fund CIC recently was able to participate indirectly in the acquisition of Boyd Corp., a California company, through a private equity fund controlled by Goldman Sachs; the U.S. control of the fund made the acquiror a U.S. person for purposes of the national security regulators. Other investors are acquiring financial positions in U.S. companies without insisting on the control rights which are CFIUS' principal concern.
There is no question that CFIUS is tightening the screws, but the two largest economies in the world continue to find ways to do business together.