The European Commission Releases a Strategy to Strengthen EU Sanctions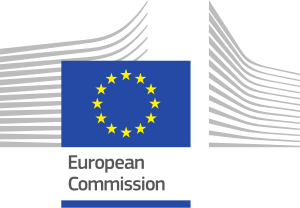 On January 19, the European Commission released a strategy intended to "stimulate the openness, strength and resilience of the EU's economic and financial system." One of the key pillars of the strategy is centered around strengthening the implementation and enforcement of EU sanctions.
The strategy highlights current weaknesses in the EU sanctions regime, including the lack of uniformity in application and enforcement between Member States. It is thought that these inconsistencies create uncertainty and assist in sanctions evasion.
The EC proposes to strengthen EU sanctions by implementing measures including:
Implementation
EC overview: From 2021, the EC will carry out an assessment on the effectiveness of EU sanctions and report back to the High Representative on proposed improvements. It will also conduct a review on measures that are used to circumvent sanctions, including cryptocurrencies, and propose legislative solutions expected for 2022.
Developing a database: The Sanctions Information Repository Exchange will allow for Member States and the EC to exchange information regarding implementation and enforcement.
Single contact point: This is aimed at assisting in cases where there are cross-border sanctions concerns. A current lack of centralization in this regard has enabled organizations operating in multiple Member States to forum shop and circumvent sanctions.
Monitoring funds: The EC will take a more active role in ensuring that EU funds and economic resources that are made available to third countries, international organizations and international financial institutions are not used for any purpose which contravenes EU sanctions.
Enforcement
Reporting: The EC will establish a dedicated system to provide for the anonymous reporting of any sanctions evasion (including whistleblowing).
Penalties: In 2022, the EC will design a roadmap to move from the detection of compliance failures to action before the ECJ. It will also work with Member States to ensure that national penalties are consistent and proportionate.
Strengthening existing tools
Increased cooperation with partners: The EC will focus on aligning its sanctions regime with partners, in particular G-7 partners. It is hoped this will assist with issues in relation to the unlawful extraterritorial application of sanctions against EU operators by third countries.
Bolstering the Blocking Statute: The EC wants to make better use of this tool by:

Clarifying the application of Article 6;
Strengthening measures on a national level to block the recognition of judgements under Article 4;
Streamlining the authorization process under Article 5; and
Possibly committing to involving itself in foreign proceedings to support EU citizens and companies.
It will also consider additional tools to reinforce the Blocking Statute.
In conjunction with its strategy, the EC published a press release and Q&A which provide further information.