CFIUS Issues Final Rule Basing Mandatory Declaration Requirement on U.S. Export Control Criteria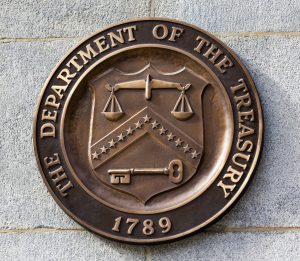 On September 15, 2020, the U.S. Department of Treasury published a final rule that removes the mandatory declaration requirement for filings to the Committee on Foreign Investment in the United States (CFIUS) based on North American Industry Classification System (NAICS) code and replaces it with a determination based on U.S. export control criteria. The final rule largely adopts the changes outlined in the proposed rule that was published on May 21, 2020, and which we discussed previously, with some added clarifications. The final rule will be effective on October 15, 2020.
The final rule amends Part 800.401(c) for certain U.S. businesses that produce, design, test, manufacture, fabricate or develop one or more critical technologies by removing the mandatory declaration provision based on the U.S. business's involvement in one or more industries identified by their NAICS code, and instead querying whether "U.S. regulatory authorization" would be required to export or reexport the critical technology to the investor.
The final rule adopts the definition of "U.S. regulatory authorization" used by the proposed rule, which refers to:
A license or other approval (e.g., approved technical assistance agreements or manufacturing license agreements) issued by the Department of State under the International Traffic in Arms Regulations (ITAR);
A license from the Department of Commerce under the Export Administration Regulations (EAR);
A specific or general authorization required from the Department of Energy pursuant to 10 CFR Part 810, except the general authorization at 10 CFR 810.6(a) for the export of certain controlled nuclear technology to specified countries or entities; or
A specific license from the Nuclear Regulatory Commission pursuant to 10 CFR Part 110.
Similar to the proposed rule, the final rule does not take into consideration any license exemptions available under the ITAR and only excludes the following license exceptions in the EAR from the definition of U.S. regulatory authorization:
License Exception TSU (15 CFR 740.13);
License Exception ENC, paragraph (b) (15 CFR 740.17(b)); and
License Exception STA, paragraph (c)(1) (15 CFR 740.20(c)(1)).
The final rule adds a clarifying note that in order to be "eligible" for a license exception, and not be subject to a mandatory declaration, all requirements imposed by the license exception that must be fulfilled prior to export must be satisfied. For example, in order to be eligible for License Exception ENC under paragraph (b)(2) or (b)(3), a company must submit a CCATS for the CFIUS exception to apply, since such submission is required prior to exporting under paragraphs (b)(2) or (3) of License Exception ENC. This includes a 30-day waiting period for exports to certain countries. Encryption items may be eligible under paragraph (b)(1) via self-classification without the submission of a CCATS. It is therefore critical that U.S. businesses conduct comprehensive U.S. export control analyses, particularly with respect to encryption, in order to ensure there is eligibility under License Exception ENC.
As was the case for the proposed rule, in determining whether a particular transaction could trigger the mandatory declaration requirement, the final rule considers whether an export license would be needed to the home country of the acquirer, as well as the home countries of those who hold a 25 percent direct or indirect interest in the acquirer.
The final rule also accounts for potential situations where a U.S. company's products are not "critical technologies" at the time of an agreement but later become export-controlled prior to closing. The rule makes clear that in these situations, the assessment of whether a filing is mandatory will be based on whether the U.S. business is developing "critical technologies" at the time a binding written agreement is executed.
---
RELATED ARTICLES
CFIUS Proposes Mandatory Declaration Requirement Based on U.S. Export Control Criteria